Court Marriage in Delhi
In India people spends so much on marriage and this system is getting change as many of our new generation couples opt for a new way to get married – Court Marriage which is inexpensive and easy to execute with the constitution of India. The statute that governs court marriages in India is the "Special Marriage Act 1954" which allows a man and woman of age 21 and 18 respectively to get married without the chaos of rituals and ceremonies.
Gupta and Associates offer legal Court marriage in Delhi, we have an expert legal team with qualified advocates to arrange the whole court marriage procedure with a legal document and assist them with the complete methodology. We offer same-day court marriage in Delhi with hassle-free operations and ease of life.
Essentials for Court Marriage in Delhi
The Age of marriage couple should be greater than 18 years (for girl) and 21 years (for boy)
2 Witnesses for any side is essential
Same Day Court Marriage in Delhi can take 1 – 2 hours.
Choose your day for marriage between Monday – Saturday.
Arya Samaj Marriage certificate will be issued the same day that will be acceptable all over India.
For a free consultation, you can call our court marriage specialist lawyers at Tis Hazari Courts, Delhi. To schedule, your free consultation calls us at 98105 86552.
Documents Required For Court Marriage Registration in Delhi
Date of Birth Proof: MCD certificate or Matriculation Certification or Passport.
Residence Proof: Aadhar Card or Voter id Card.
Wedding Photographs.
4 Passport size photographs of bride & groom.
Divorce decree is required for a divorcee person.
Death certificate is required in the case of widow/widower.
Two witnesses required with PAN Card & I.D. Card i.e. Voter Card or Aadhar Card.
Temple Marriage Certificate/ Wedding card is required.
No Objection Certificate (NOC / Status Letter) is required from the concerned embassy in the case of Foreign Nationals.
Benefits of Court Marriage in Delhi/NCR
Economical & Affordable
Fast Procedure
Hassle free Marriage
Under Full security
Valid Everywhere in the world
Not Issue with inter-caste or religion
More Comfortable for Love marriage
Marriage Registration Certificate
We offer and support our clients for the legal court marriage and Arya Samaj Marriage (Registration under Hindu Marriage Act-1955). Under Hindu marriage, the bride and groom can get Love Marriage, Arranged Marriage, and Special Marriage. Our team has expert advocates, advisors, and consultants who take care of everything to successfully solemnize and register the marriage. Under Act-1955, the boy must be at least 21 years, and a girl must be at least 18 years. Arya Samaj Marriage is compulsory for Instant Court Marriage.
Request A Consultation
For more information, book your free consultation with our court marriage experts
Arya Samaj Marriage in Delhi
The Arya Samaj was established in Bombay on 7 April 1875 by Dayananda Saraswati (born "Mool Shankar" in Kathiawar, Gujarat 1824 – died Ajmer, 1883).
ARYA SAMAJ MARRIAGE
In Arya Samaj Mandir love marriage is solemnized in a very easy and simple way within very short time with the all valid rituals of wedding ceremony. Overall, this is the best and suitable destination for love marriage.
Arya Samaj Marriage is the fast & Safe services:
We will provide all Marriage Related Services with safe and fast way. Our lawyers always offer best services in Delhi/NCR.
Reasonable cost : We always provide best and reasonable price for marriage through arya samaj mandir in Delhi/NCR.
Documents Required For Arya Samaj Mandir Marriage
Date of Birth Proof/Age Proof: Matriculation Certification/Passport/Birth Certificate/Adhar Card
Residence Proof/ID Proof: Aadhar Card/Voter ID Card/Driving License
Photograph: 4 Passport size photograph of bride and groom.
Witnesses: 2 Witnesses with ID Proof.
For Divorcee: In case of divorcee, divorce decree is required.
Death Certificate: Death certificate is required in case of widow/widower.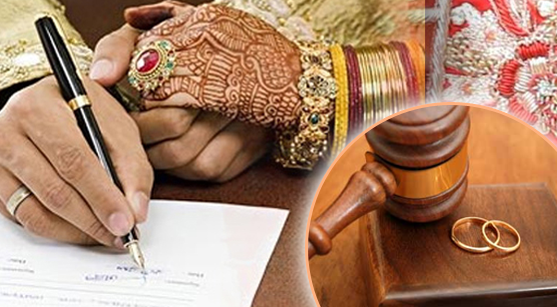 Registration of Marriage under the Special Marriage Act in India
In India, all marriages can be registered either under their respective personal laws (Hindu Marriage Act, 1955/Muslim Marriage Act, 1954) or under the Special Marriage Act,1954. A marriage under the Special Marriage Act, 1954 enables people from two distinct religious backgrounds to unite in the marriage bond. Unlike personal laws, the Special Marriage Act's applicability extends to all Indian citizens regardless of their religion. Although marriage laws allow only the registration of an already solemnized marriage under personal laws, the Special Marriage Act provides for both solemnizations and legal registration. The Special Marriage Act has designed a simple means of legally registering a marriage between two people of different religions, but even if both the concerned parties belong to the same religion, they may choose to register the marriage under this Act. This is a step-by-step procedure to apply in India for a Special Marriage Act.
Special Marriage Act-1954
The Special Marriage Act deals with inter-caste and inter-religion marriages. Inter caste marriage is a marriage between people of two different castes. The days had gone by when people used to marry wherever their parents decided to blindly. The youth now have their own saying and choice and prefer to marry someone who is more compatible with them than marrying someone who belongs to their caste or religion. It is them who have to live for the whole of their life with their partner and therefore, caste or religion is not a matter of utmost consideration now at all. Love is a beautiful emotion, and something like caste or religion should not weigh it up. All religions are equal, and marriage shouldn't be a big deal among them.
Applicability
This information is the most important for every Indian to know how they can use it. This Act includes Hindus, Muslims, Christians, Sikhs, Jains, and Buddhists marriages. This act applies to all Indian states, except Jammu & Kashmir. This Act applies not only to Indian citizens who belong to different castes and religions but also to Indian nationals who live abroad.
.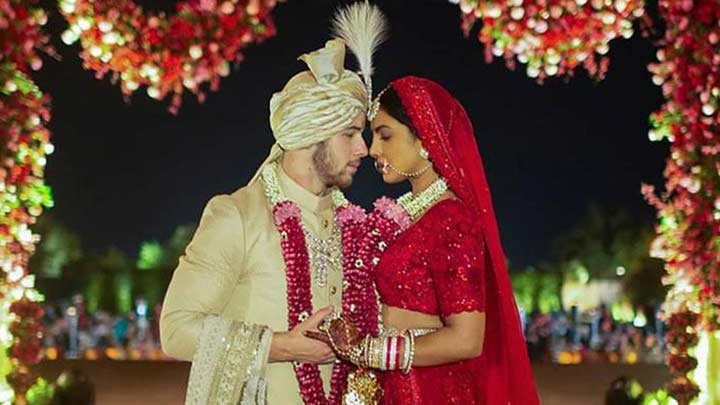 Foreigner Court Marriage in Delhi
At least one party must be a citizen of India It is the foundation of the act of foreign marriage in India. The marriages solemnized under this act require that one party is Indian or other party is a foreigner. The parties can be both Indian but solemnizing their marriage outside India or one party can be a Non-Resident of India (NRI).
Documents required
Passport Size Photographs – four each of Marrying Persons.
Residential Proof (Voter Card / Passport / Ration Car / Driving License / Bank Passbook / Lease Deed / Rent Deed) of Marrying Persons.
Date of Birth Proof (Municipal Corporation Certificate, X or XII Examination Certificate, Passport, PAN Card) of Marrying Persons).
If any party is a divorcee Certified copy of the Decree of Divorce is granted by the Court.
If any party is widow/widower Death Certificate of the dead spouse.
If any party is a Foreign Citizen or holding a foreign Passport or is having a foreign residential address – Certificate of Present Marital Status of the party / No Impediment Certificate / NOC from concerned Embassy and Valid VISA.
Two Witnesses ( Both should be major ).
Documentary evidence regarding a stay at the district in India of one of the parties for more than 30 days (Proof of stay or report from the concerned SHO).
N.O.C. or Marital Status certificate from the concerned Embassy or Consulate in India by a foreigner partner.
Muslim Marriage in Delhi
Muslim Marriage Act
Muslim Marriage or Nikah is held as a legal civil contract between a man and a woman carried out on the basis of ijab-o-qabool. Ijab is a proposal from one party and Qubool is acceptance from other. According to Sharia law, this contract is considered as integral to a religiously valid Islamic marriage that legalises sexual relation between man and woman to produce children. The contract is never permanent and can be broken at the will of husband and wife.
Muslim marriage laws differ vastly from the marriage laws of other religions. This article will explain all about marriages laws that a Muslim in India need to know about. Marriage in Islam, or Nikah, is not a sacrament (as in Hinduism), but a civil contract between a man and woman to live as husband and wife.
From a religious perspective, Muslim marriage act in indian constitution is also a devotional act, i.e., ibadat. The Prophet is reported to have said that marriage is obligatory (wajib) for every physically fit Muslim, that marriage is equal to jehad (holy war) and that he who marries completes half his religion, while the other half is completed by leading a virtuous life. Other schools of thought prescribe that the man must also have the means to earn a lawful livelihood, to pay Mahr and to support wife and children. 
Marriage also partakes the nature of muamlat or worldly affairs and transactions among human beings. Marriage in Islam is a Sunnat, i.e., part of the practices, teachings, specific words, habits, customs and way of life, in dealing with family, friends and government, preached and practised by the Prophet himself. Singlehood, monasticism and celibacy are forbidden under Islam.
Muslim Marriage Law: Divorce
As per the Muslim marriage, law divorce is permitted under Islam and can be initiated by either party. The Quran forbids a man from seeking pretexts for divorcing his wife if she is obedient and faithful to him. The Prophet curtailed the unbridled power of divorce by the husband and provided the same right to the wife to be exercised on reasonable grounds. The same has been provided for in The Dissolution of Muslim Marriages Act, 1939. Divorce was permitted by the Prophet but not encouraged. The marriage can also be dissolved by mutual consent.
The grounds and rules of divorce vary for different sects. A minor married by his or her lawful guardian, other than the father or father's father, can repudiate the marriage upon attaining puberty. After divorce, cohabitation between the couple becomes illegal and once the divorce is final, they cannot inherit property from each other. The amount of Mahr remaining, if any, becomes payable. The wife is entitled to maintenance during the period of iddat.
Remarriage between the couple is possible only if the divorced wife observes iddat, remarries and the second marriage in Islam in India is consummated and voluntarily dissolved by the second husband and the wife observes iddat again.
Muslim Marriage Law: Remarriage
According to the Muslim Marriage Law, widows and divorcees have the freedom to marry again. In the event of the death of husband or divorce, the woman must first observe a period of iddat, or a period of waiting, before she can remarry, irrespective of her age. If the marriage was dissolved by divorce and had been consummated, then the period of waiting is of 3 courses of her menstrual cycle or, if pregnant, till the delivery of the child. If the first marriage ended due to the death of the husband, then, irrespective of whether the marriage was consummated or not, the period of waiting is of 4 months and 10 days or, if pregnant, till the delivery of the child, whichever period is longer.
Registration of Muslim Marriage
Marriage registration is required in Muslims since a Muslim marriage is considered a civil contract. "Every marriage contracted between Muslims after the commencement of this Act shall be registered as hereinafter given, within thirty days from the end of the Nikah Ceremony," according to Section 3 of the Muslim Marriages Registration Act 1981. Nikahnama is a form of legal document used in Muslim marriages that contains the marriage's basic conditions and information.
Documents required for Muslim Marriage Registration
Following are the documents required for Muslim marriage registration:
Marriage registration application form duly signed by both husband and wife
Documentary evidence of the date of birth of parties (Matriculation Certificate / Passport/ Birth Certificate)
Address Proof of husband or wife (Voter ID/ Passport/ Aadhar)
Affidavit by both the parties stating place and date of marriage, date of birth, marital status at the time of marriage and nationality
3 passport size photographs of both the parties and two marriage photographs
Marriage invitation card
3 witness having ID proof (2 passport size photograph each)
Nikahnama or the certificate from a Religious place
Muslim Marriage Registration Procedure
Muslim marriage registration procedure in India varies from state to state under different state marriage registration act. Normally it's registered under the Special marriage act 1954. Its 2-stage process:
Serving notice: This is the first stage of Muslim marriage registration. All necessary documents should be submitted to the marriage registrar's office. Husband, wife and 3 witnesses will have to visit physically to the registrar's office. 30 days notice will be issued. If there is no objection from any side after 30 days couple can go for marriage registration.
Marriage registration: After 30 days from the date of issue of notice marriage registration can be done. To complete the procedure, a visit of the husband, wife and witnesses is required. After completion of the procedure marriage certificate will be issued.
Is Same Day Court Marriage in Delhi/NCR Possible?
Yes, the Same day marriage is possible in Delhi/NCR but for certificate, it may take a second day.
Are parents informed about marriage by Notice?
The Answer is Big NO – Notice only published/put-up by the Registrar for 30 days
Age Required for Court Marriage in Delhi/NCR?
Under Act-1955, boy's age least 21+, and girl must be 18+.
Is Same Day court marriage certificate valid everywhere?
Yes, it is valid all over the world.
How Many witnesses are required for court marriage in Delhi/NCR?
2 witnesses from both sides with their ID proof (voter id/ driving license/ Aadharcard) and above 18 Age
Is Arya Samaj Marriage compulsory for instant marriage of Hindus?
Yes, it is compulsory for Instant or same-day marriage.
Contact for Court Marriage in Delhi
Gupta & Associates offers court marriage services in Delhi/NCR exclusively. We provide the best legal advice in court marriage matters. Our experienced court marriage lawyers Mrs. Sumita Gupta & Mrs. Shikha Gupta are the main key contact for the service in Delhi/NCR.
Call now to our court marriage experts for a free consultation:
Mrs. Sumita Gupta: +91 98105 86552
Mrs. Shikha Gupta: +91 95603 00360
Gupta & Associates
Chamber No. P-27, Post Office Lane,
Tis Hazari Courts, Delhi 110054
Timings
Mon to Sat: 10:00 AM - 07:00 PM
Sun: 10:00 AM - 04:00 PM (By Appointment)